It's oh, so hard to know what to do when you are watching a heart break.
You want to reach out and make it better, make the pain go away, make a difference.  But it seems like nothing you can do will matter much in the face of such a huge loss.
While it's true that you cannot "fix"  the brokenness in a bereaved parent's life, there are some very important and practical ways you can support them in their grief-especially as the weeks turn into months and then to years.
Here are five practical ways to support grieving parents:
Remember anniversaries and birthdays.  Take note of the date our child left this life, his or her birthday, the day of the funeral-trust me, you aren't reminding us of anything-we cannot forget!  When someone else shares that they remember too it is so, so encouraging.  It means my child is not forgotten, that he still matters to another heart and that someone else recognizes that the world lost a treasure.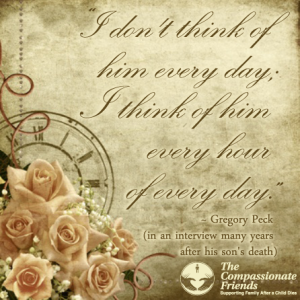 Keep showing up.  Keep inviting me to lunch.  I may have turned you down a dozen times in the first few months, but that was because I just. couldn't. do. it.  As my heart begins to comprehend my loss, compassionate companionship sounds more inviting.  I need to talk, but it may take me awhile before I am able to do it.  Please don't give up-keep trying.
Text message and  (read more)
Five Practical Ways to Support a Grieving Parent
Five Practical Ways to Support a Grieving Parent